---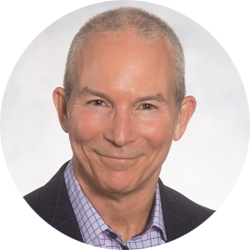 J. Henry Graham
Chief Executive Officer
Henry is a 20+ year telecom veteran that has tenure in all aspects of Business Development and Sales where he has developed a keen sense and understanding of the telecommunication markets and the Service Provider's operations. Henry Co-founded KCI in August of 2002 after spending a number of years in the industry with Alcatel (Nokia) and Alcoa Fujikura Limited (AFL) in Senior Management positions. While at Alcatel (Nokia), he was responsible for direct sales to national CLECs and ISPs headquartered in the Southeastern United States. He positioned and secured large multi-million dollar Cross-Connect and SONET ADM contracts with notable CLECs such as USLEC, New South/Nuvox and Deltacom. Prior to Alcatel (Nokia), Henry was the National Sales Director at Alcoa Fujikura Limited (AFL) Networks where he initially helped develop AFL's National Sales Organization for their new founded Premise Fiber Optic Division. Henry was also instrumental in developing AFL's premise fiber optic cable and hardware portfolio. After graduating from UNCG in 1986 and before AFL Networks, Henry started his career working in the Voice, Video and Data Communications industry for GNWC out of Chicago, Illinois; Carolina Cable and Anicom, Inc.
After becoming a partner at KCI in 2002, Henry's primary focus is continual Business Development, while also leading its successful growth and operations plans. Mr. Graham has a B.A. in Organizational Communications and a minor in Economics from the University of North Carolina-Greensboro. In addition he is a veteran of the US Army honorably discharged where he worked in Tactical Operations and was a Fire Direction Specialist.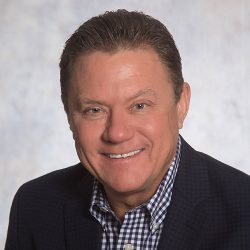 Kevin Carpenter
Chief Operations Officer
Kevin co-founded KCI in August of 2002 after spending several years with Alcatel (Nokia) as the Director of Installation Services for the Southeast. Directing an organization of over 120 people, Kevin managed the successful installation and test and turn up of ADSL, SONET ADMs systems in Cross-Connect throughout the Southeast.
Prior to Alcatel (Nokia), he was the Director of Installation Services for Nortel Networks in charge of all of PacBell's DMS 100 installation, testing and turn-ups for the San Francisco/Oakland, CA area.
After becoming a partner at KCI in 2002, Kevin's primary focus is the company's overall operations and growth. He oversees the continual operational and services development, ensuring successful delivery and customer satisfaction in all areas.
Among others, Kevin holds countless certificates of training and certifications for the Nortel DMS, Alcatel (Nokia) ADSL, SONET ADMs and Cross-Connects platforms.
---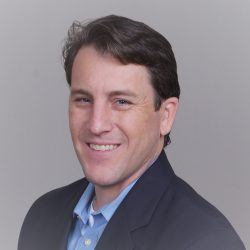 Jarred Worth
President
Upon graduation in 1999, Jarred went to work for Alcatel (Nokia) as an Account Executive on the Sprint Sales Team. Throughout his career at Alcatel (Nokia), Jarred held various sales and sales operations positions, most notably the Channel Manager responsible for helping the then newly formed KCI Telecommunications sell Alcatel (Nokia) hardware to various Communication Service Providers.
In 2010, Jarred left Telecommunications and ventured into IT services, working as the General Manager for a Managed Services Provider in San Antonio, TX. A little more than four years later an opportunity to work for KCI emerged and Jarred jumped back into Telecommunications, where he's been paramount to KCI's success.
After being promoted to President in 2023, Jarred's primary focus became the continued profitable growth of the company.  He is responsible for leading the strategic direction and successful operations of KCI. Jarred holds a degree in Agricultural Economics from Texas A&M University and an MBA with an emphasis in Finance from Rockhurst University.
When Jarred's not running the company, he can be found running to keep up with his two teenagers, both track athletes. He also enjoys trail running with his wife of almost 20 years, and likes to refuel with South Texas breakfast tacos.
---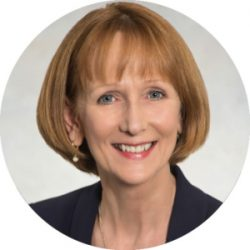 Sue Campau
VP of Business Process Optimization
Sue Campau started at KCI in 2011, bringing over 20 years of technical and project experience in Telecommunications. Before she was moved to Business Process Optimization, Sue had a successful record in directing CTAC and NOC Services for over 40 customers across six different legacy switching platforms and many legacy transport systems. She led the increase in CTAC business by 80% within her first two years and managed the expansion of her team by 70%, while maintaining stringent customer service level commitments to achieve 100% on time delivery of problem resolution.
Her business savvy, commitment to excellence, outstanding organizational skills, ability to learn quickly, and forward thinking made her the perfect person to take the new role of VP of BPO.
Since she has stepped into this new role, her responsibilities are focused on streamlining KCI's business processes within NetSuite (while learning an entirely new system) along with integrating that system to work for each department individually. She has completed many projects that equate to a better business environment and dedicated countless hours to ensuring the system works well for our company.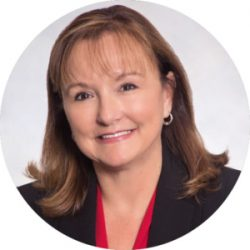 Karen Cragle
EVP of Finance and Administration
Karen oversees the Finance and Administrative operations at KCI Telecommunications. She is instrumental at streamlining processes and cost effective measures for KCI to assist in strategically planning for long term financial and organizational development. Working with the team, meeting these challenges, enables KCI to focus on Customer Solutions, along with providing our employees creative and satisfying opportunities to grow with KCI.
She came to KCI with over 20 years of telecommunication experience with ALLTEL and later Verizon Wireless. Previously, she held numerous positions in Network Performance, Planning and Accounting/Budgeting.
Karen holds a Bachelor of Arts degree in Economics/Accounting from Edinboro University in Pennsylvania and is a member of the National Association of Professional Women.
---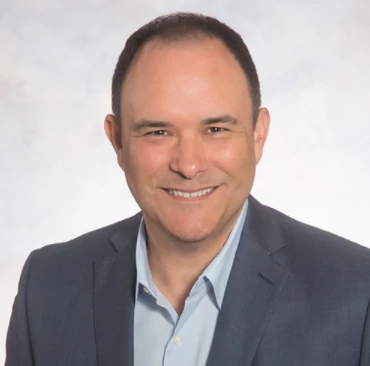 Chris Ramirez
Executive VP of Sales
Chris is currently responsible for leading the development, strategy and growth of KCI's sales and operational divisions, which includes providing collaborative guidance for KCI's overall strategic direction. His teams are responsible for the positioning and delivery of KCI's complete product portfolio.
Chris began working with KCI in 2019 after serving over 20 years in the telecom industry. His experience spans a diverse set of telecom firms whose focus ranged from OEM sales and management to carrier network support and managed services. Prior to KCI, Chris was responsible for leading the national sales effort for tier 1 carriers at Harris/Stratex (now Aviat), where his teams successfully secured multi-year agreements with many of the nation's largest carriers. After Harris Corp, Chris led Goodman Network's Verizon Team sales effort and was instrumental in developing the firms first small cell program, leading to the expansion of Goodman's HETNET service offering. His leadership within KCI's sales and operational organizations have contributed to the firm's success and have created a roadmap for future growth.
Chris holds a Bachelor's Degree from The University of California Santa Barbara and a Master's of Business Administration with a concentration of Business Analytics and Marketing from Syracuse University. He is also a veteran of the U.S. Navy and served in Desert Storm.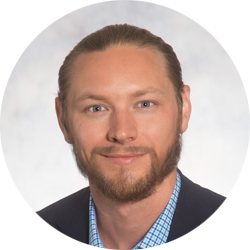 Clark Spooner
Director of Account Management
Clark Spooner joined KCI in 2016 and quickly worked his way into a key leadership role where he was tasked with the development and execution of KCI's Resource Management strategy. During his tenure, Clark has been responsible for the tactical and strategic delivery of KCI's Resource Management service offering which has recognized continued growth year over year. Under his leadership, Clark's division has diversified KCI's customer portfolio by breaking into key market segments that include hyperscale, wireless, and large-scale enterprise clients. His responsibilities also include oversight over several tier-1 carrier programs, system integration partnership management, and large scale network infrastructure staffing projects.
Clark holds a Bachelor's degree in Business Administration with an Economics concertation from the University of North Carolina Wilmington.
---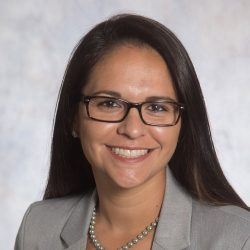 Samantha Smith
Director of Human Resources
Samantha (Sam) began working with KCI in 2017 and manages Human Resources and Employee Relations. As an HR representative, she has been vital to the development and management of KCI's policies and procedures, benefits administration, employee relations and safety. She is also responsible for ensuring employment law compliance in more than 30 states. Prior to joining KCI, she spent 8 years as part of an HR team for a world-class automotive company with a manufacturing plant in South Carolina, where she gained valuable knowledge in many facets of HR. Preceding her time in HR, she served as a Marketing Director for a national food chain for almost 2 years.
Sam holds a Bachelor of Science degree in both Marketing and Human Resources from the University of South Carolina in Columbia, SC. She earned her SHRM-CP certification in 2017 and has intentions to continue to further her certifications. She is a member of the National Society of Human Resources Management and the Lake Norman Society of Human Resources Management. In her free time, Sam spends too much time with her dogs and enjoys outdoor activities with friends and family.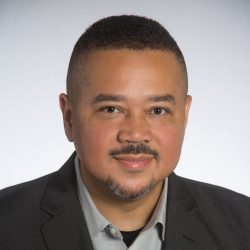 Jerry Brown
Senior Director of Engineering
Jerry started at KCI in 2020, bringing over 20 years of telecom experience across many areas within BellSouth, AT&T and Windstream. Jerry's operational experience includes global leadership. He has a proven track record of success building high performing teams that produce outstanding results, streamlined processes and increased efficiencies. He has led small and large organizations, including Engineering, Network Support, IT Service Management and Call Center Operations with as many as 400+ employees.
Jerry is currently responsible for the operational performance and growth of the Engineering Support Center (ESC), which is comprised of multiple teams that include Provisioning, Service Activation Support, Managed Services Design, Offnet-Install Coordination and others. Under Jerry's leadership the ESC has turned into an integral part of our business, providing successful service delivery for KCI's largest customers.
Jerry holds a B.A. in Business Management and an MBA. He is also a veteran of the U.S. Army, which is where he got his start working in the telecommunications field.
---